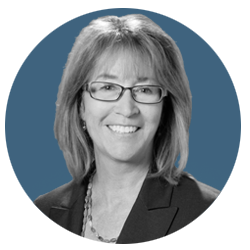 Strategic marketing communicator Sue Durio has devoted her career to writing about and for dozens of organizations and individuals.
Her broad background in both management and the trenches enables her to bring clients a unique "I've-walked-in-your-shoes" perspective. She combines a knack for writing lively copy, with the business savvy of a senior corporate manager and the keen eye of an editor.
A cum laude journalism graduate of The University of Texas, Sue began her career as a weekly newspaper reporter and editor in Houston. There she cut her journalistic teeth covering everything from local politics and police beat, to ribbon cuttings and PTA news - an experience that taught her firsthand how to get editors' attention and avoid their ire.
She later moved to the other side of the desk, heading up the public information department for the Texas Hospital Association for four years. A longtime consultant to THA since leaving there, she was recruited back in 2008 to lead the newly created marketing communications division. As vice president, she directed marketing communications strategy and content for THA and its five subsidiaries. Other experience includes a 13-year stint with the $4 billion regional Farm Credit Bank of Texas, where she led a 13-person in-house marketing agency which provided marketing communications for branch banks in five states. From there, Sue was recruited to lead product marketing for bank consulting firm Alex Sheshunoff Management Services. She later joined Austin high-tech startup Amicus Networks, where she established and led the marketing communications department during the company's high-growth period. In 2000, Sue launched Durio Communications to help clients grow their business through impactful, effective marketing communications.
Services
Marketing Strategy & Plans
Marketing Communications
Content Strategy
Copywriting
Fractional CMO
Project Management
Sales Support Collateral
Case Studies, Project Profiles & White Papers
Websites & Social Media
Email/Lead Generation Campaigns
Event & Trade Show Marketing